The world of business is ever-changing, constantly shifting as new technologies and online advancements enhance the way we live. Whether you have been in business for a while or are just starting, traditional methods of attracting customers and making sales have been changed entirely by technology. Most customers know all about your business and the quality of your products and services before entering your store. That's because online reviews have become the most trusted source of brand reputation today.
If you want to succeed, regularly collecting reviews is one of the best marketing strategies you can have today. But what happens when negative reviews are gathered? If positive reviews can significantly impact your success, won't negative reviews lead to your demise? Review management systems are not only the solution to handling negative reviews, but they are also the most efficient and streamlined method of enhancing your online reputation. Let's take a closer look at review management systems and explore various ways these systems can improve your business overall.
What Is a Review Management System?
Review management systems are a great way to monitor, redirect, and respond to customer reviews. Studies show that nearly 80% of consumers trust online reviews to help them decide whether or not to invest in the products and services a company offers. A quick and simple Google search can provide customers with a world of insight into your business. Positive reviews lead to new customers, and negative reviews can direct customers to your toughest competition.
When you consistently gather reviews, keeping your online profile up-to-date, you'll draw in new customers, enhance your local SEO, and improve your business reputation. With so many different websites available for customers to leave feedback, monitoring and responding to reviews can be daunting. That's where review management systems come into play.
As reviews are uploaded to multiple sites and forums, investing in a review management system allows your business to keep a close eye on new reviews in one convenient location. You can ensure that positive reviews are regularly posted and address any negative reviews promptly. You can also gather valuable insight on how your business is performing overall, identifying areas in need of improvement, and boosting internal morale for a job well done.
When you find the right review management system for your business, you can automate your internal processes, take advantage of retargeting marketing strategies, and use on-sight widgets and other tools to create a funnel for reviews that enhances your business. Review management systems allow you to moderate what's published online, highlight positive reviews, and give you a chance to address negative reviews before they go public on social media or the top search engines.
Why Do Review Management Systems Work?
There are several reasons why the review management systems work well for businesses. Here are a few ways this type of software can help enhance your online reputation:
They expand the location of your reviews. Since there is a wide variety of places consumers can go to post reviews, it's crucial to have multiple platforms.
Review management software helps weed out fake reviews and enables you to resolve issues that lead to negative reviews.
With a review management system, you can gather new, updated reviews and avoid having an outdated online profile for your business.
Most reviews come from customers who have either had an outstanding experience or a terrible one. Because consumers are more likely to leave a negative review than a positive one, negative reviews often overshadow any positive reviews about your business online. Review management software allows you to gather reviews from a wider pool of customers.
Review management systems create a funnel for reviews. Negative reviews are forwarded to someone who can quickly address your customers' concerns. Since most customers post reviews when they feel that their concerns aren't addressed, this is a great way to improve your business overall. Rather than going public immediately, negative reviews are gathered through a funnel system that allows you to handle them privately before they hit social media or search engines. You also have the opportunity to reply to positive reviews, building stronger customer relationships.
65% of customers are more loyal to active brands with regular customer reviews. Review management software helps build your online reviews, opening the door to a broader base of lifelong customers.
5 Ways Review Management Systems Enhance Your Business
Now that you understand what a review management system is and why they work let's talk about how they can enhance your business overall.
Save Time
As you gather online reviews for your business, it's challenging to monitor and respond to every customer in a timely fashion. With multiple review platforms available online, juggling several different platforms at once is generally an issue for businesses. But it is a critical part of your brand reputation because negative reviews can turn away new customers.
You probably have many essential roles in your business, and checking reviews can be tedious as they come in. Using a review management system is the time-saving solution to managing reviews because it automates your business process. You can answer questions, schedule appointments, send reminders, collect reviews, and get feedback on your business in one convenient location. Review management systems are seamless and efficient.
Enhance Online Reputation
Years ago, word-of-mouth was the most effective marketing strategy for businesses. Online reviews are the word-of-mouth of the present. Positive reviews enhance your online reputation, drawing in new customers, and helping you create a strategy that retains current customers.
Surprisingly, negative reviews aren't all bad. They can be a great asset to your business if you handle them properly. Not only do they provide constructive feedback that shows you where you need to improve, but they also show the character of your business from the way you respond. Let's face it. Everyone makes mistakes. If you handle negative reviews with dignity, resolving customer issues, and showing that you want to make things right, potential customers will appreciate your commitment to superior customer experience.
Boost Local SEO Ranking
Local SEO is beneficial to businesses of all types and sizes, but brick and mortars rely on it to survive. When potential customers search for the goods and services you provide, local SEO allows your business to come up in the search engine results. When customers are close to your store, you are more likely to be featured.
Managing reviews is a great way to improve your local SEO rankings. Not only will positive, recent reviews help guide customers into your store, but they will also create a sense of authority for your brand. When important search engines, such as Google, see reviews, it establishes you as a real business and a quality provider of your services.
Improve Manual or Non-Systemized Processes
Establishing a good online presence is essential to your business success. Juggling the multi-faceted components of your online reputation can be a challenge. Not only because there's a lot to consider, but also because you need to be sure things are done right. Review management systems improve manual or non-systemized processes, providing advantages such as:
Reducing human errors
Assisting with standardization
Improving scalability
Gathering all your essential information in one convenient location
Providing a snapshot of what's happening with your reviews
Increase Sales, Revenue, and Profits
As mentioned earlier, online reviews are the most trusted source of recommendations and ratings by consumers. Customers turn to them when they look at your products, services, and business as a whole. In today's business world, generating reviews is a vital part of your successful marketing strategy. When you develop a solid base of reviews, you have the opportunity to provide potential customers with a true reflection of your business and what you offer.
Since review management systems enhance your online reputation, boost local SEO, save time, and reduce errors, they grow your business overall. The better your online reputation, the more likely new customers will be to invest in your business. All of this leads to one thing- more sales, increased revenue, and higher profit margins.
Things to Consider When Choosing Your Review Management System
As you can see, using a review management system provides your business with significant advantages. The only question that remains is what to consider when choosing the right system for your business. Here are some tips:
Read Reviews
That's right! Even when you're investing in a review management system, you need to check reviews to pick the right one. Look past catchy websites and glitzy storefronts. How many stars does the system have? How many reviews do they have? What do the reviews say about the product? Check the pros and cons reported by customers. Client reviews provide honest, straightforward feedback from individuals with direct experience with the product. Turn to social media platforms and Google to access hundreds of reviews and an overall evaluation of the software.
Even more, search for expert reviews. Look for articles published on reputable websites. Who backs the product? What do industry leaders have to say? While everyday consumers provide insight into whether or not a product works right now, experts provide long term insight. Will the product last? You'll also gather great information on ease of use and value for your money.
Compare Features
Comparing different systems side-by-side can help you pick the right option for you. Review management systems have lots of features, and no software is alike. Be sure the system you choose has the following features and functions:
Dashboard– A clean, organized display that displays essential information and is easy to navigate is critical.
Feedback– It should be easy to find all your customers' feedback to help you improve and resolve negative reviews.
Analytics– Collect and review data to see how you stack up against the competition. Analytics also allows you to spot trends, monitor growth, meet review goals, and improve your business overall.
Multi-Channel Collection and Filtering– Google, Facebook, and Yelp are just a few of dozens of places you can find business reviews online. Your review management system should allow you to collect reviews from as many sites as possible and filter them once managed. This will give you a clear picture of your current reputation and show you where you can improve.
Sentiment Analysis– Simply put, this helps gather the overall emotions or attitude towards your company or product. Do customers feel positive or negative about your business?
Unified Inbox– This feature is a game-changer. From Facebook messages and texts to Google click-to-message, you can gather all your messages in one place. It's a fast, seamless way to communicate that makes things easier for you and your customers.
Look at Results
Case studies are a great way to tell whether a review management system is worth your investment. Has the system streamlined the review collecting process? Has it helped other businesses improve their reputation? Did reputable companies report positive results from using this system? When you look at other businesses' results, you'll have a clear picture of how well a particular system may work for your business.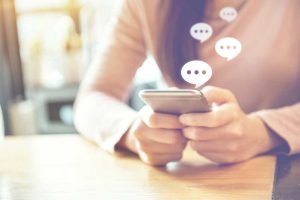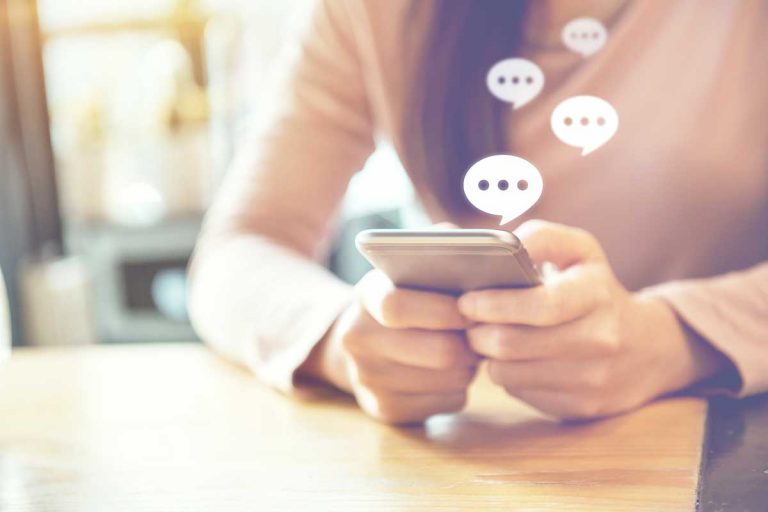 Using a review management system is more than just collecting reviews. It's a way to boost your online reputation, save time, improve communication, and enhance your business overall. The customer buying journey begins long before they head to the register or go to their cart to checkout online. Make your customers' journey great from the start with a review management system that highlights your business's best parts. You'll be one review closer to reaching your revenue goals and solidifying the future of your business.